Our Summer Chalet Catering Add-on
Our summer catering add-on
At Mountain and Tradition, we take chalet cuisine very seriously. Nothing leaves Chef Raphael's kitchens unless it is sure to impress. But don't take our word for it: read our Reviews to see how the dishes we serve continue to bring guests back year after year. The Alpine Lodge, The Alpine Loft, and both chalets combined offer a catering add-on with all-inclusive drinks and end-of-stay cleaning, plus a chalet host.
×
Summer Catering Add-On
Please note that our Summer Catering Add-On is vailable in The Alpine Lodge, and The Alpine Loft only.
The price of our summer catering add-on depends on the length of your stay, and the number of people you're booking for. Go to our summer price table, choose your accommodation, and your dates, the catering add-on price will show below.

Breakfast
Start the day right. A delicious continental and cooked breakfast with freshly baked bread and pastries.

Evening Meal
A culinary event of fine regional cuisine which everyone can enjoy. Menu design by Head Chef Raphael.

Afternoon Tea
The only thing better than a great day in the mountains is the freshly baked cake that awaits your return.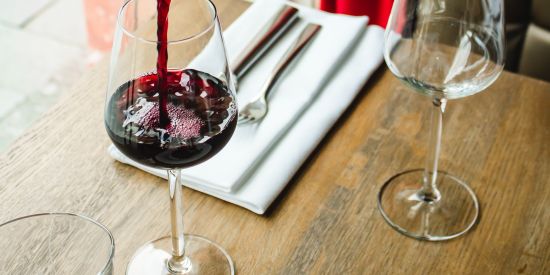 Wine & Beer
Guests in The Alpine Loft & The Alpine Lodge enjoy all-inclusive house wine and beer throughout their stay. Cheers!

Head Chef Raphael
Welcome to my kitchen. I'm thrilled that you want to learn about the cuisine we offer here at Mountain and Tradition. I've been lucky enough to travel and work in some of Europe's finest kitchens, including the three gourmet restaurants of the Grand Hotel Kempinski (Geneva) and the double-Michelin Starred Patrick Guilbaud (Dublin). That's where I developed the high standards which we keep in our chalets today. After years producing the finest cuisine, I'm more passionate than ever about using the best seasonal ingredients to produce flavours that the whole group can enjoy.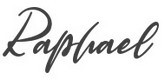 The 4 Pillars of our Catering Ethos
The Finest Produce
To create the best dishes we need to source the best ingredients from the most trusted local suppliers, always concious of what's in season. Born and bred in Les Gets, Chef Raphael has an unrivalled network of local suppliers.
Respecting the Ingredients
When you start with the right ingredients then there's no need to over-complicate them with too many additions. Just cook them correctly and let the natural flavours of the base ingredients come through.
A Matter of Context
There's a strong tradition in France that the context of the meal matters. The right food for the location, for the venue, for the season. You will find this tradition at the heart of our menus, and it goes without saying that our wines are carefully selected to complement the meals we prepare.
For Everybody
Great food should be for everyone. All our children's meals have the same care and attention in there preparation, and it goes without saying that everything is home-made.
×
Restaurant Bookings
Your catered holiday package with us includes evening meals on 5 nights of a week-long stay. On the other nights, when our chalet hosts are off, we will be happy to make a table reservation at a local restaurant of your choice. If you're not sure where is best, just let us know what kind of dining experience you most enjoy and we will be happy to recommend somewhere for you.
×
How Main Course Options Work?
For our evening meal, we offer a main course as well as an alternative option - one including meat, and the other vegetarian.
If you are vegetarian or vegan please just let us know before your holiday and we'll make sure we prepare the correct option for you. You can also find out more about dietary requirements here.
Please note: unless we hear otherwise, we generally prepare the main course as described above for everyone - as part of a flexitarian diet (which consists of four main courses including meat and one vegetarian). You can choose the alternative option, although it's not possible to pick once sitting at the table.
Fancy some more meat-free nights? More choice for you!
Many people are now opting to enjoy some meat-free nights during their stay. Sometimes with environmental concerns, sometimes for health reasons, and sometimes just for the variety and getting to enjoy new and different dishes. Whatever your motivation, you are very welcome to have the main course of the day some nights and the alternative option on others.
Reducing food waste
If it's possible to let us know your choices before your holiday that would be very much appreciated. As part of our drive to reduce our carbon footprint and protect the environment we are very conscious to reduce food waste as much as possible. Knowing your choices before your holiday really helps us there. You can find out more about our drive to EcoLabel accreditation for environmental protection here.
For Children:
Normally we prepare the children's option for those aged 12 and below, and the adults option for those aged 13 and above. If your children would rather have the other option though that's no problem at all. Please just let us know before your holiday. Thank you.
Dietary Requirements
At Mountain and Tradition, we take your dietary requirements very seriously and we try to make sure that all our guests are well catered for. While we try to make sure that every dish is sure to impress, please be aware that we do not have the same degree of flexiblity that you might expect in a restaurant. Use this section to get a sense of how we adapt our standard menus to suit the following needs.
Food intolerances and allergies
Our menus can be adapted to suit those with intolerances and allergies to wheat, gluten, dairy, eggs, nuts, peanuts and sesame. For allergies please be aware there may still be traces in our dishes as we can not remove these food items from our central kitchen. Soya, fish and shellfish are not used in any of our dishes. If you have a dietary need which you think we should know about, please let us know at the time of booking.
I'm a vegetarian. What can I expect?
All our meals have vegetarian options available. You can see many of them listed as "alternative options" in our evening meal menus. Our vegetarian dishes present a twist on the French classics, mouth-watering pies and hearty stews. If you're not a vegetarian but just fancy some meat-free nights just let us know, it's not a problem at all.
I'm a vegan. What can I expect?
Our vegetarian menu can be adapted to suit vegans. Let us know your requirements when you book and we will make sure there are plant-based options at every meal sitting of your stay. However, please be aware that our vegan menu is less flexible and less varied than our other menus.