Operated by Plunkett, a good friend of Mountain and Tradition, our sister company Heyday Chalet offers guests a remote working Alpine retreat in the ski holiday paradise of Morzine.
Featuring state-of-the-art facilities and high-speed connectivity, it's a plug-in-play dream. All you need to bring is a laptop, the comfy bedrooms, welcoming atmosphere and delicious catering (provided by none other than our very own Raph), are just a few things that you don't even have to think about. Heyday Chalet offers super-flexible dates designed to suit you, all year round. They're super-friendly and love to chat. So, if you're looking to set up in a coliving community for a while, as a solo visitor or part of a group, all you have to do is drop them a line.
Luxury Catered Chalets in Morzine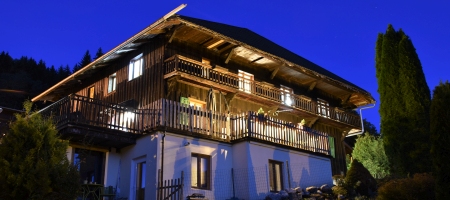 Alpine Coliving at Heyday Chalet
Tailor-made for all your remote work and coliving needs, in a luxurious and super-comfy Alpine chalet. The world-famous ski resort of Morzine is right at your doorstep.
View Website

How it Works
Heyday Chalet is operated by Plunkett and his team. It is a separate company from us, and you would be dealing with them directly, not Jana and Raphael.
heydaychalet.com